A business that expects to thrive or even stay a business cannot afford a lack of innovative ideas. It is the lifeblood for growth and success. In today's society, schools must be as innovative as successful businesses.
However, innovation in education can't simply be trying something new. A school failure can do lasting damage not just to the students but to the students' family, community, and society at large.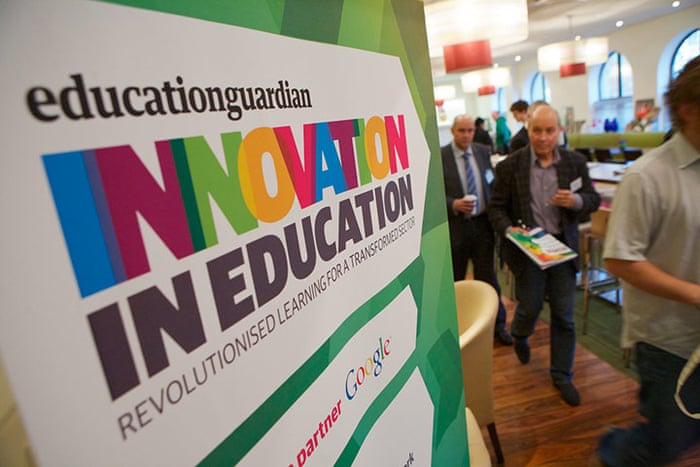 Take, for instance, the recent closure of Flanner House Elementary, one of Indiana's first charter schools. The lives of nearly 200 minority and low-income students and their families were adversely affected when the school closed amid allegations of ISTEP cheating.
Charter schools in Indiana and throughout the country have been promoted as an innovative way to improve education. But the research is clear that there are some very good charter schools and some terrible ones, in rough proportion to traditional public schools.
As in the business world, educational innovations must be informed by research and evidence-based practices, because the outcome–how well a student learns–is so critical.
The research is unequivocal, for example, on the importance of having highly effective school leaders and teachers in charge of our schools and classrooms. Regardless of the type of school a child attends, the quality of the school leaders and teachers is the single most important school-based factor for student learning.
I was, therefore, dismayed that the Indiana State Board of Education, ignoring voluminous and virtually unanimous testimony by educators, education researchers and members of the public, voted to approve the Rules for Educator Preparation and Accountability, or REPA III, during its Sept. 3 meeting. The rules provide for an adjunct "career specialist" permit that allows anyone with a bachelor's degree and a 3.0 grade point average to enter a classroom as a teacher, bypassing any professional preparation for teaching.
Although board member Brad Oliver noted that there would be no measure of accountability on how prepared these new teachers would be, another board member who voted for the change said we should "give it a try" and "have some faith."
Policymakers should not promote education "innovation" on faith alone. Even if the untrained career specialists permitted under REPA III prove ineffective and the board abandons this "faith-based" experiment in the future, what happens to the students robbed of a quality education while being taught by individuals who are not professional teachers?
Not just on REPA III, but across the full spectrum of education reform, we need to rethink entering into something new as a matter of just giving it a try. While Flanner House is now closed, the kids hurt by whatever poor and unethical instructional practices were in effect since the school opened in 2002 are unlikely to ever recover from the years of learning lost.
The most successful ideas are those that can be tested and replicated before they are implemented. Although something might well seem a reasonable and well-intentioned innovation, in education we should insist on data-based evidence.
For example, many years of well-designed, carefully conducted research point to the long-term benefits of preschool education. Early-childhood education is an example of a well-documented, evidence-based practice with proven results. Because the state lags in this regard, however, implementing a high-quality system of early-childhood education would be an important innovation in Indiana. We have the capacity to lead in this realm.
And while we invest in proven educational strategies, we must continue to research new approaches. That's why the IU School of Education is partnering with the Kelley School of Business to offer an executive education program that allows school leaders to earn a master's degree in strategic management at the Kelley School while completing a doctorate in educational leadership.
Likewise, the IU Effective Leaders Academy combines Kelley and School of Education faculty to work with struggling schools to develop research-based leadership strategies and create turnaround plans. Initial results of these multidisciplinary efforts are promising, but we must continue to evaluate the effects and learn from long-term implementation.
There are no silver bullets for education reform and improvement. But the stakes are too high to take chances with untried and unproven ideas. Effective innovation requires hard work and substantive research. Faith alone will not produce the desired results.